Your Complete Spring Music Festival Lineup Guide (March – May)
Most music enthusiasts will agree their holiday season doesn't happen in the early months of winter, but instead throughout the entire Spring and Summer. Festival season is upon us, and at this time of year your Facebook feeds and inboxes are being bombarded with announcements of grand lineups and ticket links. During this hectic time of year, I always wished there was some calendar or organized list of festival lineups and announcement dates. So out of this desire I've put together a thorough list of music festivals by date, starting in March, with its lineup image and location. So whip out your day planner and pen, it's time to start making tough decisions! (While you scroll, make sure to listen to this amazing new live track from Pigeons Playing Ping Pong).
March 4th – 5th: CRSSD Festival, San Diego, CA
March 17th – 19th: Musink 2017, Costa Mesa, CA
March 24th – 25th: Beyond Wonderland, San Bernardino, CA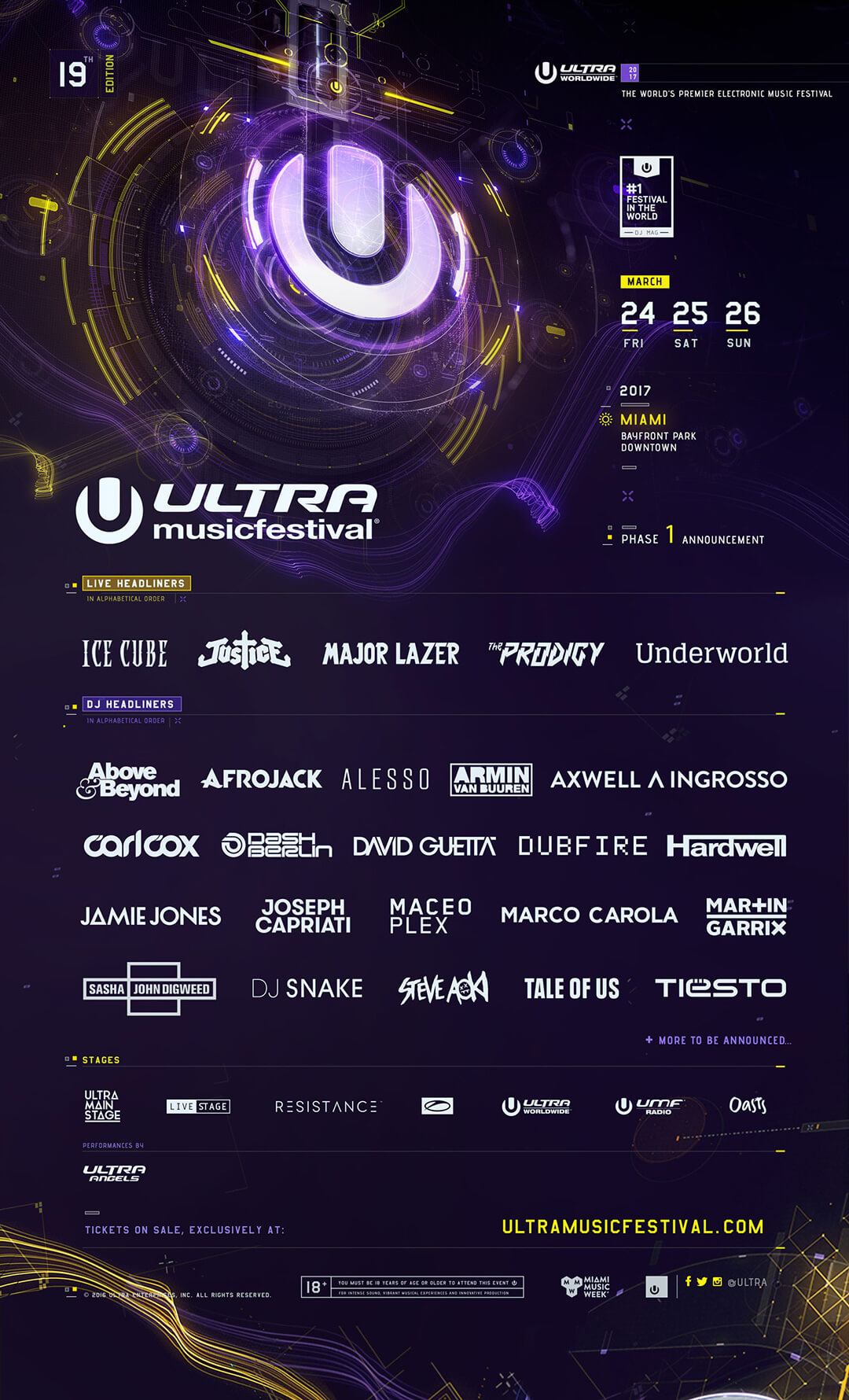 Lineup TBA!
April 7th – 9th: Rhythm N Blooms, Knoxville, TN
April 8th – 9th: Phoenix Lights, Phoenix, AZ
April 7th – 9th: Lucidity Festival, Santa Barbara, CA
April 22nd – 23rd: High Water Fest, North Charleston, SC
April 29th – 30th: Fort Rock, Fort Meyers, FL
April 27th – 30th: MerleFest, Wilkesboro, NC
April 29th – 30th: Fortress Festival, Fort Worth, TX
Lineup TBA
Lineup announcement at 6am CST, Wednesday, February 22nd
May 3rd – 7th: SunFest, West Palm Beach, FL
May 5th – 7th: Rolling Loud, Miami, FL
May 12th – 14th: FORM Arcosanti, Arcosanti, AZ
May 18th – 21st: Moogfest, Durham, NC
Lineup TBA
Lineup TBA
May 25th – 28th: DelFest, Cumberland, MD
May 26th –  28th: Country 500, Daytona, OH
May 26th – 28th: Rocklahoma, Pryor, OK
May 26th – 28th: Boston Calling, Allston, MA
May 28th: Soundset, St. Paul, MN
Lineup TBA
May 25th – 28th: Rooster Walk, Axton, VA